This resort formerly known as Hilltop is loaded with Haruan. My brothers-in-law and I managed to sneak in a little fishing on a family road trip yesterday.
Jay caught the first one on a Big O crankbait.
I caught the second on a Sprofrog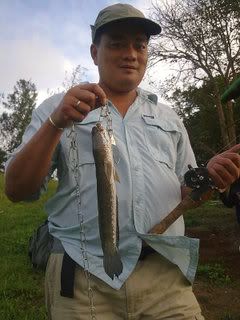 Pher caught the third and biggest on a homemade spinnerbait. It was his first time fishing and most probably not his last.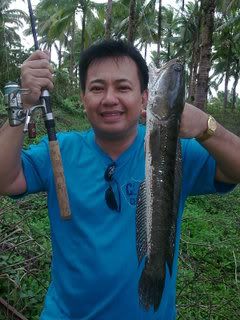 A view of the lake