Haruan fishing has been a lifelong passion. The fish's willingness to hit lures, its strong runs and aerobatics has never ceased to amaze me. You can find them nearly anywhere, I've fished for them in 6 inch deep pools of water and irrigation ditches only a foot wide.Catch and Release for the future. If ever you're in the country and need fishing info feel free to contact me
Wednesday, March 25, 2009
East of Manila about 40 minutes drive from QC is Angono. They have a nice park on the shore of Laguna de bay where you can do a little casting.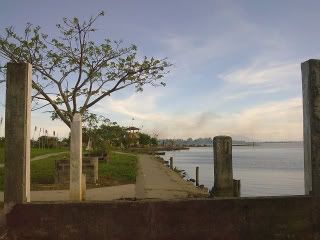 The place has a couple spots to cast to...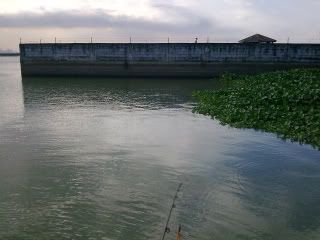 Dalag are present though i only caught one. You can also catch Tilapia, kanduli (catfish), knifefish and other freshwater fish. Plecosthumus (armoured catfish) are abundant and considered a pest.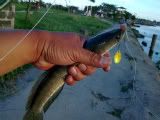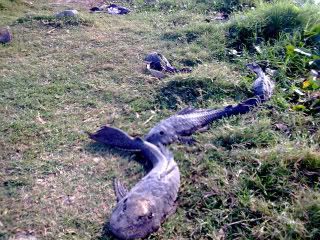 Renting a boat would be a good option to get to other spots.
Saturday, March 7, 2009
I'm always trying to improve my spinnerbaits. This batch comes with scrambled egg finish indiana blades and longer hair which the haruan seem to find attractive.
I've also reduced the size of thesafety pin lock to prevent accidental openings.