This is the ONE that catches dalag. It has gone through more than two decades of design evolution. The right balance of bouyancy at a specific retrieve speed allows it to scoot near the bottom at a dalag attracting pace. You cannot find spinnerbaits of this size or design anywhere in the world. It's somewhere between a crappie and bass size with my own unique wire frame. Those that have used it for dalag hunting have realized what i mean by it being the ultimate haruan lure. I'll sell these to people who swear to release most and only keep a few.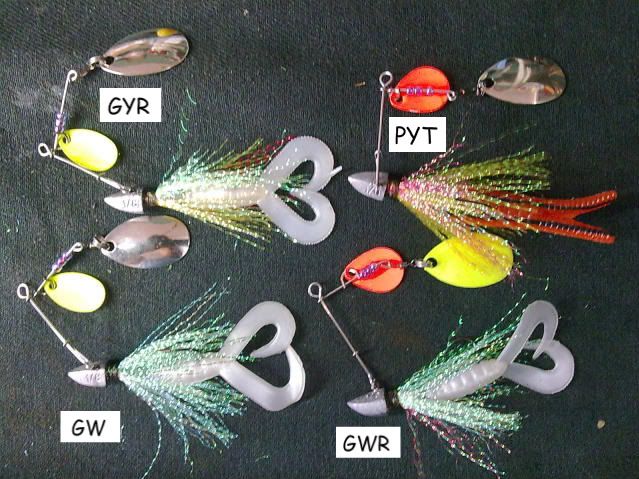 Light colors for bright days/ clear water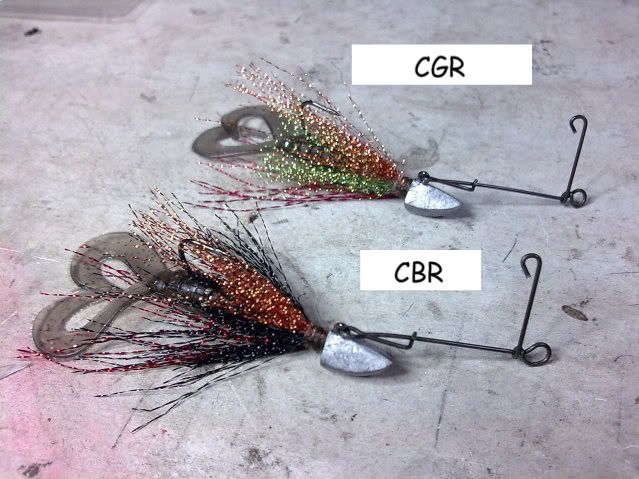 There is a choice of either: ( please specify)
Single blade- clear water
Double blade- off color
Blade size/ color will be my choice but rest assured what I make is exactly what i use.
Wire frame is silver.
I will only make when you order so give me some lead time.
Price:

Single Blade lure Php 150

Double Blade lure Php 170